Develop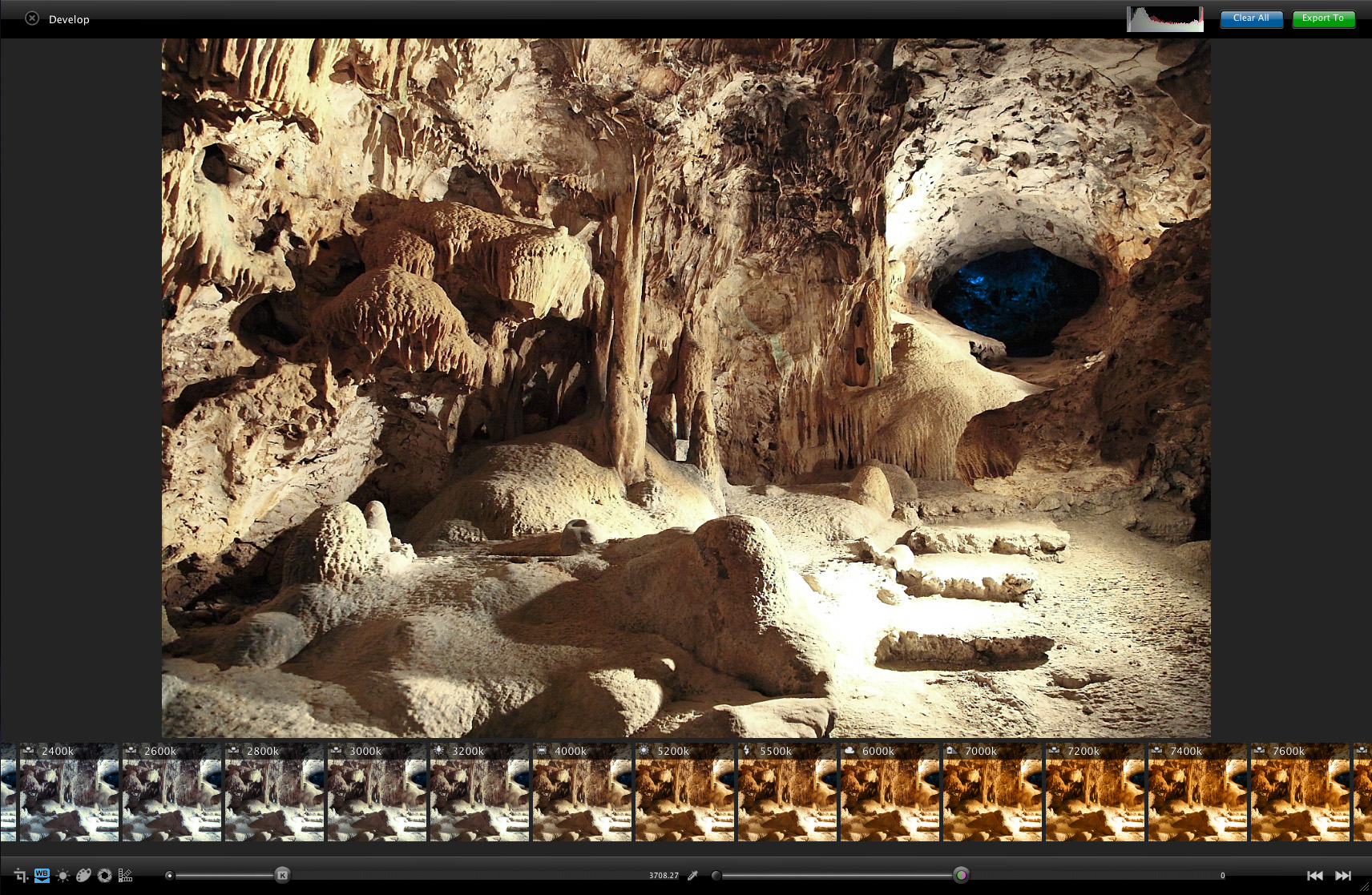 To access this module, select a photo and then click on the 'Develop' icon. The 'Develop' module is a very effective and powerful processing tool. It lets you apply a great number of corrections and modifications to your photos.

*It's important to know that 1FLOW never changes the original pixels, so you can go back to it at any time.

Histogram

You can see the highlights and shadows clipping during your corrections. The shadows pixels are displayed in blue and the highlights in red.

To activate the shadows clipping, click on the left side of the histogram.
To activate the highlights clipping, click on the right side of the histogram.

RAW

When you click the RAW button, the original high resolution RAW file will be loaded in 1Flow, if you uncheck the RAW button the camera preview will be reloaded. *This feature is available only with RAW files.

Clear All
Click this button at the top of the window, to clear all corrections and/or modifications applied to a photo.

Export To
Export the selected photos to another format such as, JPEG or TIFF. You can resize your output photos by using one of the predefined dimensions or by custom values.

Variations
The variations help you to see how an ajustement such as "White Balance, Exposure, Saturation" can affect your image. Behind each slider a round button allow you to activate the variation for this slider. Click on any thumbnail of the variations to apply this specific variation to your photo.



The Develop module contains the following options
Your digital photo editing workflow can be quickly done with these steps.